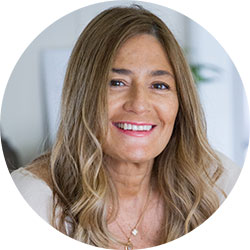 Spin into Parenthood: Essential Tips for Efficient Baby Laundry!
Updated November 2023
Washing clothes is a daily task that can impact the planet and garment quality. It's crucial to choose the right products and adopt practices to save water, energy, money, and protect clothes and skin.
Here's a list of products to make eco-friendly baby laundry easier for you
ATTITUDE (Sensitive skin, Hypoallergenic)
It's a liquid detergent made from natural and organic ingredients, free of chemicals and fragrances. Hypoallergenic, vegan, and biodegradable, it's perfect for washing clothes of individuals with sensitive skin, allergies, babies, or children. Use one capful per load in front or top-loading machines or for handwashing.
ATTITUDE for Stains Remover
A spray stain remover made with natural and organic ingredients, without chemicals or fragrances. Hypoallergenic, vegan, and biodegradable, it effectively tackles all types of stains like food, blood, sweat, or grass. Spray onto the stain, let it sit for a few minutes, then wash the garment as usual.
Small Sock Laundry Bag or Lingerie Bag
A fabric or mesh bag for washing small or delicate items like socks, underwear, or lace. Prevents loss, tangling, or damage during washing. Place items inside the bag, close it with a drawstring or zipper, and toss it in the washer with the rest of the laundry.
Other help guides for parents
Parenthood is a symphony of emotions and questions. Feel the need for guidance or a listening ear?
Let's schedule a one-on-one session to navigate this beautiful journey together. Your questions matter, your journey is unique. Reach out today, and let's create a personalized roadmap for your parenting adventure! 🍼✉️ #ParentingSupport #YouAreNotAlone"