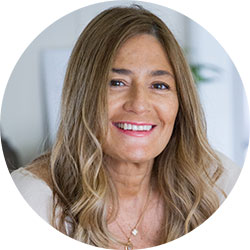 Moments in Motion: The Joy of Carrying Your Little One On-the-Go!
Updated November 2023
Venturing out with your newborn can be a fun and rewarding experience, but it requires careful planning and preparation.
Consider not only your baby's needs and well-being but also potential unforeseen events. It's crucial to have the right products and carry them efficiently.
Here, we provide a list of items to make your outing with your newborn comfortable and secure.
Infant car seat (Nuna Rava)
A safety-compliant car seat adapting to your baby's growth, easy installation, five-point harness, and reclining base. Usable rear or front-facing from birth to 4 years. Place in the car's rear seat, adjusting to the baby's size and weight.
Diaper bag
A spacious, durable bag for diapering and baby essentials. Easy to clean with compartments and pockets for organization. Features a handle or shoulder strap. Choose a model and color that suits your style.
Plastic changing pad (will probably come in the diaper bag)
A portable, waterproof pad for on-the-go diaper changes. Usually included in the diaper bag or purchased separately. Must be padded, foldable, and easily cleanable. Place on a flat, dry surface, securing the baby with one hand while changing with the other.
Stroller (Orbit Baby, Nuna, UPPAbaby)
Modern and functional baby stroller brands with easy folding, reclining seat, extendable canopy, and foot brake. Lightweight, sturdy frame, large cushioned wheels, and a lower basket. Usable from birth to 3 or 4 years, depending on the model. Choose based on family needs and follow the manufacturer's instructions.
Portable crib (Nuna Sena, if you want one)
A portable crib for sleeping or playing when away from home. The Nuna Sena model has a sleek design, quick and simple folding system, padded and breathable mattress, elevated base, and a carry bag. Usable from birth to 3 years. Place in a secure location, adjusting to the baby's size and weight.
Extra sheets for portable crib
Organic cotton sheets for the portable crib mattress. Should have neutral, soothing colors. Proper size with an elastic band for a secure fit. Machine wash with a mild detergent, no fabric softener.
Organic Antibacterial hand cleaner
Hand cleaner made with natural and organic ingredients, alcohol and chemical-free. Hypoallergenic, vegan, and biodegradable. Gel or foam form, can be applied directly to hands without water or soap. Use a small amount and rub until dry.
Divided formula container/dispenser for diaper bag
Container for carrying formula powder in the diaper bag. Multiple compartments for pre-measured formula for each feeding. Easy to use and clean. Choose the size and color that matches your diaper bag.
Carrying pack (BABYBJORN)
Ergonomic and adjustable baby carrier with head, neck, and back support for the baby, padded straps for the caregiver. Usable from birth to 3 years, front or back-facing. Carefully place the baby, buckle the harness correctly. Choose a color and material suitable for the climate.
Other help guides for parents
Parenthood is a symphony of emotions and questions. Feel the need for guidance or a listening ear?
Let's schedule a one-on-one session to navigate this beautiful journey together. Your questions matter, your journey is unique. Reach out today, and let's create a personalized roadmap for your parenting adventure! 🍼✉️ #ParentingSupport #YouAreNotAlone"