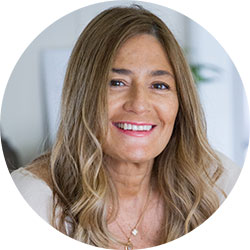 Innovate with Love: The Ultimate Guide to Newborn Gadgets and Furniture!
Updated November 2023
The nursery is where your newborn will spend most of their time, so you should furnish it with gadgets and furniture that provide comfort, safety, and stimulation.
Here, we present a list of products to make this task easier and help you create the perfect environment for your baby.
Crib
It's the bed where your baby will sleep. Should be good quality, sturdy, and safe with bars preventing falls. Must have a firm, well-fitted mattress. Adjustable height to accommodate baby's growth. Place in a quiet, ventilated area away from heat or direct light.
Crib Mattress
Organic cotton mattress for the baby's crib. Should be breathable, hypoallergenic, with a washable, stain-resistant cover. Proper thickness for support and comfort. Sized to fit the crib with no gaps.
Dresser, chest of drawers, or armoire for baby's clothes
Furniture for storing baby's clothes and accessories. Should be of good quality, sturdy, and safe. Drawers or doors should open and close easily. Handles must be safe for the baby. Sized to fit the available space and baby's clothing.
Baby Monitors (Infant Optics, Nanit Plus, Cubo Ai Plus)
Devices for monitoring the baby when not in the same room. Allows viewing, listening, and talking to the baby through a screen, speaker, and microphone. Models include modern design, HD camera, motion and sound sensors, temperature and humidity alerts, night vision, and wireless connection. Choose based on family needs and follow manufacturer instructions.
Gliding, stuffed chair
Chair for nursing, rocking, or soothing the baby. Smooth, silent gliding motion helps relax and put the baby to sleep. Padded with foam or feathers for comfort and support. High back and wide arms facilitate holding the baby. Washable, durable fabric in a color matching the nursery.
Ottoman for chair
Footrest paired with the gliding chair. Mimics the gliding motion to calm the baby. Matches the chair in filling and fabric, offering both comfort and harmony. Sized appropriately for space and caregiver's height. Includes additional storage function.
Side table (large enough for clock, bottles, etc)
Auxiliary table for useful or decorative items in the baby's room. Should be of good quality, sturdy, and safe with a flat, stable surface for items like a clock, bottle, lamp, or photo. Sized to fit the available space and chair height. Should match other furniture and room theme.
Night lights (red light)
Night lights for gentle illumination in the baby's room. Should emit red light, least disruptive to the baby's circadian rhythm and sleep. Adjustable intensity for lighting levels. Attractive design stimulating for the baby. Safe and durable power source, like batteries or plugs.
Bouncer seat (BABY BJÖRN)
Seat for the baby to sit, sway, or sleep. BABY BJÖRN model with ergonomic, adjustable design, three-position reclining backrest, and easy-to-use harness. Natural rocking motion activated by the baby's movements. Washable, breathable fabric in various colors and materials. Usable from birth to 2 years, based on weight and height.
White noise machine (Lectrofan)
Machine generating white noise to mask external sounds that may disturb the baby. Lectrofan model with compact, portable design, high-fidelity speaker, timer, and volume control. Offers 20 sound options, including fan, rain, ocean, and white noise. Usable from infancy to adulthood based on need or preference.
Bassinet
Small, portable crib for the baby to sleep near parents during the early months. Should be of good quality, sturdy, and safe with walls preventing falls. Firm, well-fitted mattress. Wheels or handles for easy transport. Adjustable height to match parents' bed. Placed in a quiet, ventilated area away from heat or direct light.
Bassinet sheets
Sheets for covering the mattress of the portable crib. Should be of organic cotton, a soft, breathable, and hypoallergenic material. Neutral, soothing colors. Sized to fit the mattress with an elastic to keep them in place. Machine-washable with a mild detergent and no fabric softener.
Boppy Luxe Nursery Pillow:
Hangers (infant child size)
Hangers for baby's clothes in the closet. Small-sized to fit the length and width of baby clothes. Made of plastic, metal, or wood, based on preferred material and durability. Choose neutral or matching colors for the clothes.
Sleep Out Portable Blackout Curtains
Portable curtains for darkening the baby's room when away from home. Foldable and easy to store in a bag. Can be placed on any window using suction cups. Black in color to block 100% of light. Made of lightweight, soft, and washable fabric.
Humidifier and Air Purifier (Levoit)
Device for humidifying and purifying the air in the baby's room. Has a water tank for distilled or filtered water, a filter removing dust, pollen, mites, and allergens, and a control panel for adjusting humidity, speed, and operation mode. Elegant and quiet design.
Dream Machine (Hatch.com)
It is a sleep machine that helps create healthy sleep habits for the whole family. It has different devices for babies, children, and adults, which can be customized with sounds, colors, and light intensity. The Dream Machine for babies and children is called Rest and features a sound machine, a night light, a wake-up signal, and a bedtime signal. Rest can be set up with a mobile app that has a sleep library with music, stories, and more. The Dream Machine for adults is called Restore and has a sunrise alarm, sleep sounds, alarm sounds, and rest and wake buttons. Restore helps wake up gently and sleep deeply with nature-inspired sounds backed by science.
Other help guides for parents
Parenthood is a symphony of emotions and questions. Feel the need for guidance or a listening ear?
Let's schedule a one-on-one session to navigate this beautiful journey together. Your questions matter, your journey is unique. Reach out today, and let's create a personalized roadmap for your parenting adventure! 🍼✉️ #ParentingSupport #YouAreNotAlone"